松山民生分校 - Intensive 3B Sophie Yu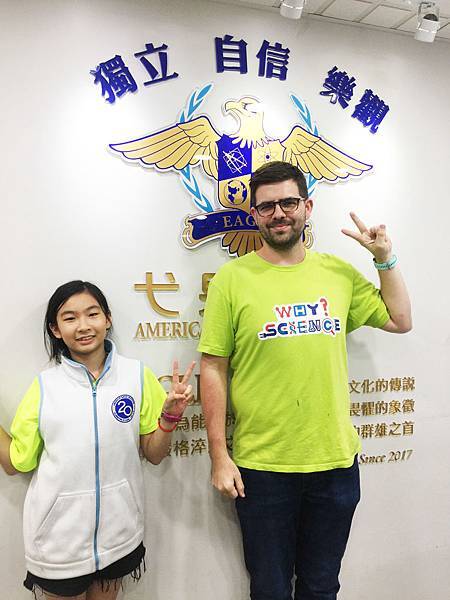 A long time ago, there was a family that lived in West Virginia. This family had a girl named Tina, and a boy named Mark. Their family name was Parker. They were a happy family. They just moved to a new house, but under their house, there were dinosaur's bones. No one ever knew that there were dinosaurs living in West Virginia. After they moved there, the neighbors told the Parker family that there was a building work beside their house. The neighbors said, "It's almost done, it will be finished in one week. During the day, it might be a little noisy." In the beginning, they didn't mind the noise from the backyard, but they didn't know that the noise was not because of the building work.
One week later, the building work was done, but the backyard still had a strange sound sometimes. One day, Tina and Mark went out to see what had happened outside. When Tina and Mark were outside, they saw a tiny red dinosaur. It had wings and could fly. It also had big, beautiful, blue eyes. "Amazing! A dinosaur is in our backyard!" Mark said. "We should tell Mom!" said Tina. When Mom heard that, she was so surprised. She told her husband, Mr. Parker, to find a paleontologist and see if the paleontologist could help them. The paleontologist was so happy that he could do an experiment on a real dinosaur.
The paleontologist used a special device to put microchips into the dinosaur's body and he wanted to free the dinosaur in the forest after all the scientific examination of its health condition. But before that, Tina and Mark wanted to play with the dinosaur for a few days. The paleontologist said," You can both go to watch the dinosaur every day if you want to." Then, Tina and Mark played with the dinosaur in the paleontologist's laboratory before it was released to the forest, and they thought the dinosaur was their pet, so they gave it a name, Jim. Later, Tina and Mark could see Jim after school, and they could ask Jim to sit down and even ride on him. This was the coolest thing that ever happened in their life.